How to Beat an OUI in Massachusetts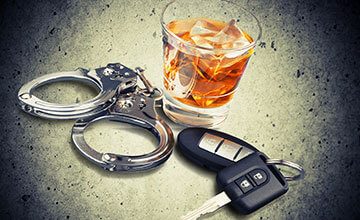 After an (OUI) operating under the influence of alcohol or drug arrest in Massachusetts, many offenders assume that there are no desirable options. Generally, severe penalties and punishments follow an OUI/DUI arrest in MA, and law enforcement takes these consequences seriously. However, with an experienced OUI defense lawyer, you'll discover there are ways to beat an OUI.
Here are some simple steps to follow after an OUI charge in Massachusetts to produce the best possible results:
Find the right Massachusetts OUI defense attorney
The first and most crucial step to take when facing an OUI arrest is finding an experienced defense lawyer focusing on OUI cases. Courtney K. Fogarty has successfully handled OUI/DUI cases in Massachusetts for over ten years and uses her extensive knowledge of OUI laws to create the best path forward. Even if you believe the evidence is stacked against you, there are options.
A skilled MA OUI defense attorney can examine every detail of the case and identify any elements that can potentially help you beat your OUI charge. If you've been arrested for an OUI, you need to contact an attorney as soon as possible. The sooner you call, the sooner your MA OUI defense lawyer can begin building your case and examining the evidence.
It's important to remember that efficiency is key in OUI cases because there are elements of common OUI cases that are time-sensitive. For instance, if you refused a breathalyzer test and you're facing an immediate license suspension, you only have ten days to contest this suspension. Contact Fogarty Defense immediately if you've been charged with an OUI/DUI.
Do NOT PLEAD GUILTY until you've spoken with your OUI defense lawyer
Many drivers immediately plead guilty at their OUI arraignment, mainly because they believe the evidence, such as a BAC reading, will point to a guilty verdict. However, it's important to remember that every piece of evidence isn't as black and white as it may seem. By pleading not guilty, you're simply giving the criminal justice system a chance to explore every detail of your OUI case.
For example, there may have been issues with the breathalyzer device used, or the arresting officer may have made an error. Your MA OUI defense lawyer may be able to negotiate a plea deal or explore other paths. Overall, it's highly advised to discuss pleading not guilty with your attorney before your arraignment hearing.
Explore the evidence
As mentioned above, evidence isn't always straightforward. Your OUI defense lawyer will be able to approach the evidence from various perspectives to ensure that your rights were preserved and your arrest was carried out lawfully. For instance, if there are discrepancies in the police report or issues with a field sobriety test, beating your OUI charge is much more likely.
Let's say that you were arrested for showing signs of intoxication by drugs rather than alcohol. What evidence was collected at the time of your arrest? If there is no BAC reading, no blood tests, and the only evidence is the opinion of a law enforcement officer, there is room to fight your OUI charge.
Evaluate the details of the traffic stop and arrest
You and your OUI defense lawyer will also discuss the details of your traffic stop and arrest. Many drivers don't realize that some police officers make mistakes, and these errors can lead to OUI charges being dropped. You'll examine the initial reason for being pulled over and if it was a legitimate stop.
Were you driving erratically or swerving? Do you believe the officers expressed biases or were inappropriate when arresting you? Was there a legitimate reason to pull you over? Were you even operating the vehicle or simply sitting in a car? Your lawyer will evaluate every element of your traffic stop and arrest when building your OUI defense.
Contact Courtney K. Fogarty Today for Aggressive OUI Defense
Fogarty Defense is available 24-hours a day, seven days a week. Remember that time is of the essence in OUI cases! You must contact your OUI defense attorney as soon as possible. For the best possible results, contact the law office of Courtney K. Fogarty today for OUI defense in Massachusetts.
How to Beat an OUI in Massachusetts
Back to Blog