Top 10 Questions to Ask an OUI Attorney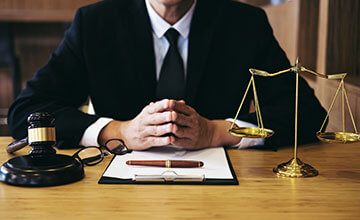 If you've recently been arrested for an OUI, you may feel anxious about what happens next. Will your license be suspended? Will you face jail time? Are you working with the right OUI lawyer? An experienced OUI attorney can ease some of that stress and help you understand the process by providing clear answers to your questions.
Here are the top questions to ask your OUI attorney.
1. Do you specialize in OUI cases?
It's never a good idea to go with a general lawyer or a friend who happens to be a lawyer –but has never managed an OUI case in the past. The first question to ask your potential attorney should be about their legal areas of focus and if that includes OUI cases.
2 – How many OUI cases have you handled in the past year?
Some attorneys claim to "specialize" in OUI/DUI cases, but that could mean they've only handled one or two OUI cases. Your attorney needs to be specific about their specialization, so be sure to follow up your first question with a second question about their experience over the last year with OUI cases.
3 – Can you give me some examples of successful OUI cases you've defended?
One vital step is checking your OUI attorney's ratings and reviews online. If previous clients have had bad experiences with the communication, defense, or results, you'll most likely see that in the OUI lawyer's reviews, and you can cut that name from your list. If they have five-star ratings and you're meeting for a consultation, ask them to give you examples of successful case results so you can learn more about their skills. Ask about specific details like the case's timeline, the BAC levels of the drivers, and if there are any similarities to your OUI charges.
4 – How many OUI charges have you been able to get dropped or dismissed?
In some cases, a knowledgeable OUI attorney will be able to spot errors or discrepancies in an arrest and get the charges dropped, or the case dismissed. If your potential OUI attorney has successfully done this in the past, they might be able to apply the same strategies to your case.
5 – How many of your OUI cases go to trial? How many of these cases have you won?
If the evidence against you is weak, your OUI attorney may suggest going to trial. If this happens, you want to ensure that they're prepared and have plenty of trial experience defending OUI cases. A trial is significantly different than negotiating pleas or minimizing penalties, so make sure they're ready to design an aggressive defense plan and go to trial if necessary.
6 – Will you be available to answer my questions? Or will I be dealing with an associate?
Sometimes lawyers tend to pass tasks off to an associate or intern. While this isn't necessarily bad in some instances, you do want to make sure that the lawyer you're speaking to is the one handling your case. If you call your lawyer to ask a question or address a concern, will they know the details of your case and provide clear and precise answers? Or will you be consistently passed off to someone else?
7 – How often will we speak while my OUI case is active?
When you complete your initial consultation, ask how often you'll hear from them, if they'll reach out to you, or if they prefer you to reach out to them. This can help you learn more about your OUI attorney's communication style and feel more comfortable with the next steps. OUI's have many time-sensitive issues, so you don't want to work with a lawyer who leaves you hanging.
8 – How much do you charge?
Be sure to ask your OUI attorney how much they charge and how they charge. For instance, do they bill by the hour or charge a flat fee? Do they have payment options? When will you have to make your first payment? Knowing these costs upfront can help you budget properly and prepare for extra expenses, fines, or other fees.
9 – What are your thoughts on my case? How can you help me?
Ask them to give you a brief assessment of your case and how they feel they can help. Provide as many details as possible about your OUI charges so they can offer realistic solutions and options.
10 – What can I do to help my OUI case?
A great OUI attorney should be able to give you tips and guidance on how to move forward. They may ask you to provide phone numbers of witnesses, character reference letters, or other details to build your defense. They should also offer tips (e.g., do not drive while your license is suspended, refrain from drinking heavily in public, and avoid people who might be a bad influence).
Fogarty OUI Defense – Available 24/7
If you're ready to hear answers to your crucial questions regarding your OUI/DUI charge, contact Courtney K. Fogarty as soon as possible. She is a veteran OUI attorney, and she is ready to take your case and provide you with the best possible outcome. Schedule your free consultation today!
Top 10 Questions to Ask an OUI Attorney
Back to Blog